Entering the business world is a step into the unknown. It's a leap of faith, as there's always the chance that things won't turn out for the best and the company may fold.
This same rule applies to disaster recovery. For example, it's estimated that 40 percent of businesses that encounter catastrophes, forcing temporary closure, never reopen again because the cost is too great, according to the Federal Emergency Management Agency. And depending on the industry, the failure rate is even higher!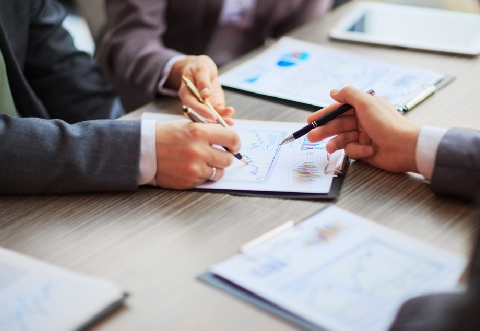 This is precisely why risk assessment is a key component to business continuity planning and management. Risk assessment is an evaluation process that systematically tracks and analyzes what potential hazards exist, whether throughout the year or during certain periods. Once these are understood, the next phase of the process is putting together the steps that mitigate said risks.
KETCHConsulting specializes in risk assessment consulting. The KETCHConsulting team of recovery experts examines what prime factors can lead to various worst-case scenarios – be they environmental, social or technological – and how these unpredictabilities can be effectively mitigated. These risks are qualified and quantified down to the letter and number, using both logistics and statistics. For example, through KETCHConsulting's statistical risk assessment, business continuity managers can learn how probable it is that an event will come to fruition. Additionally, these threat assessments are comprehensive, including workplace violence, sexual harassment and determining what measures are in place to ensure compliance.
Here are some of the other services that come with risk assessment done by KETCHConsulting:
Personnel security assessment.
Corporate risk and compliance.
Risk management.
Resiliency.
Formal review of existing safeguards.
Deliverable that details what risks exist and how to respond.
With KETCHConsulting, business continuity managers can be better prepared for the unexpected wherever and whenever disasters unfold.